Tuesday June 8, 2021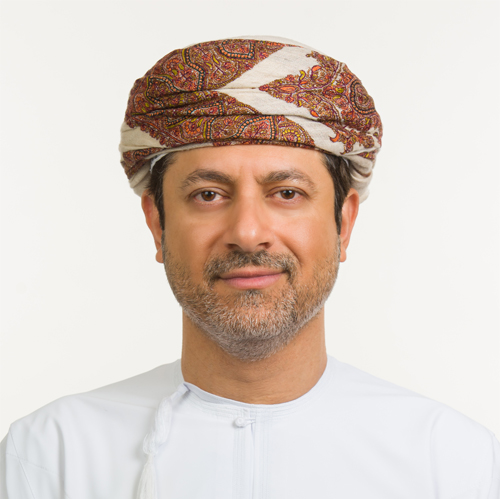 In line with its strategic approach to embed digitalization across its operations, Bank Nizwa has formed an IT & Cybersecurity Committee, a first-of-its-kind initiative in Oman's banking industry. The formation of the new committee comes as part of the bank's vision to become the "Digital Bank of Choice" for people of Oman.
Speaking on the latest developments, Sheikh Khalid Abdullah Ali Al Khalili, Chairman, Bank Nizwa, said, "Bank Nizwa aspires to be the 'digital bank of choice' for the community and lead the Islamic banking industry in Oman on this journey. In a rapidly evolving digital environment, this commitment is anchored on preserving robust customer relationships by cultivating trust, relevance and convenience through every banking channel. The board gives special attention when it comes to taking the Islamic banking services to the next level by acquiring the latest FinTech solutions available in the market that suit the customer's needs. And while we have always been at the forefront of innovation, the proliferation of digital technologies provides us with opportunities to redefine how our customers see Bank Nizwa and the role we play in their lives."
"As part of the bank's digital transformation strategy, we have made heavy investments in order to adopt the top and up-to-date digital solutions. Our objective in this regard is to provide our customers with innovative banking services marked by a high level of protection, security and digital intelligence. Through this, we aspire to grant our customers convenient and seamless banking experience. Seeking to accomplish the aims of our digital transformation strategy, we have beefed up our team by acquiring local talents qualified in the digitalization of Islamic Banking sector," he further stated.

Bank Nizwa has been continuously investing in systems and procedures to adhere to best security standards. It was recently awarded the ISO 27001:2013 certification in recognition of its commitment to provide best-in-class banking services through adopting best security practices and deploying latest technology in the financial sector. The certification showcases that the Bank has met all levels of confidence in information security management, becoming the first and only Islamic bank in the Sultanate to achieve this international recognized standard.
Elaborating further, Mr. Khalid Al Kayed, CEO, Bank Nizwa, said, "At Bank Nizwa, we have fast-tracked our digitalization journey with investments in the right technology and people. We are here to support the growing needs of Sharia compliant banking in Oman. While on this path, we recognize the importance of cybersecurity and data protection, which underpins Bank Nizwa's commitment to being at the forefront of progressive change that safeguards the interest of its customers. The formation of a committee for this purpose underpins the bank's brand promise of being the most trusted Islamic bank in Oman."

In 2020, the Bank continued to upgrade its digital channels to improve financial inclusion and accelerate the move to a digital economy. Various innovative products and services were introduced across all electronic platforms including, advance salary, instant issuance of ATM card – the first bank in Oman to do so, and enabling various banking transactions on the mobile app such as utility payment., aiming at putting innovative financial services at the fingertips of its growing customer base and enhance customer convenience.