Sunday March 12, 2023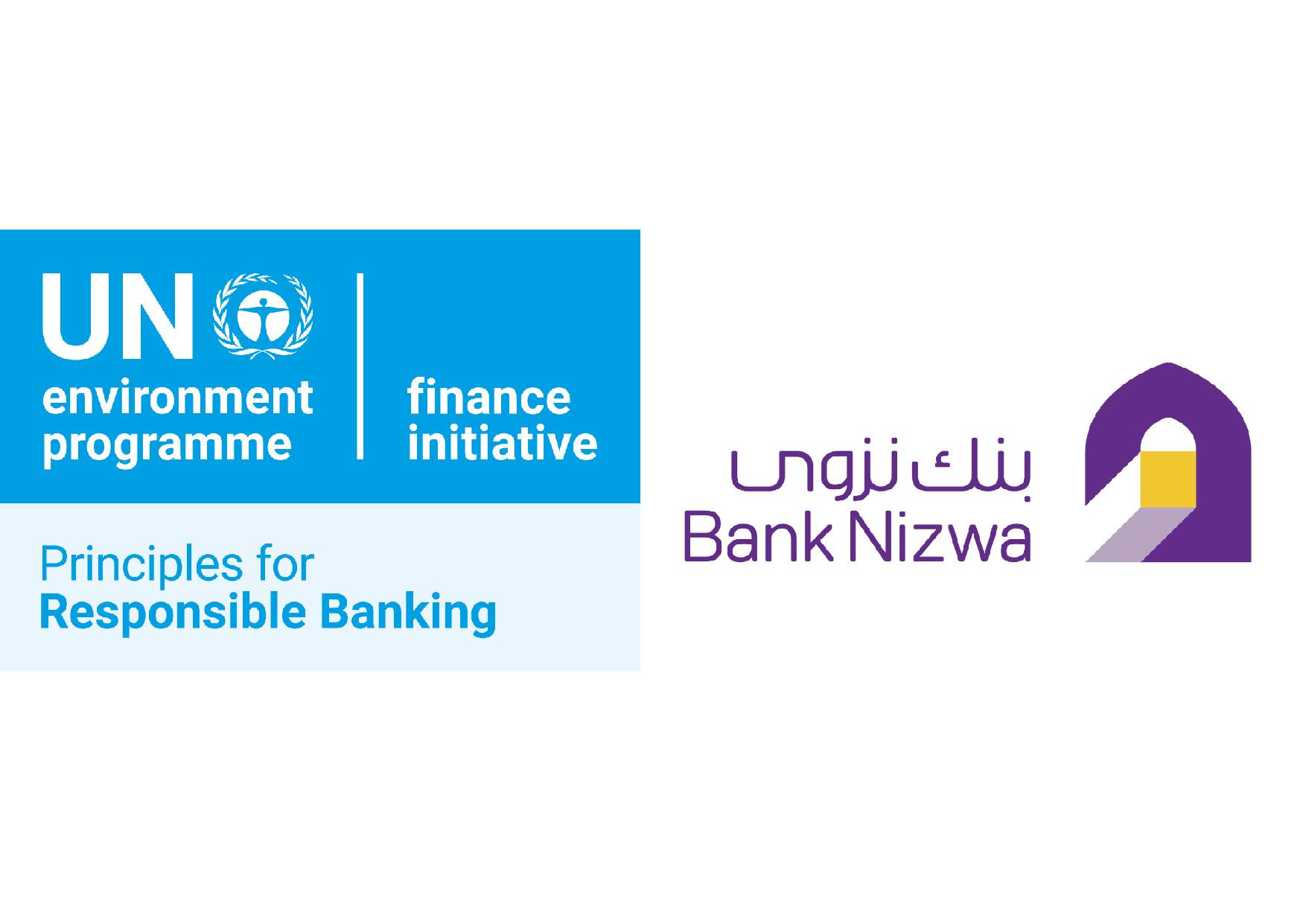 Bank Nizwa, the leading Islamic bank in Oman, has become a Signatory of the UN Principles for Responsible Banking and a member of the UN Environment Programme Finance Initiative (UNEP FI), aligning the bank's strategies and practices with the UN Sustainable Development Goals (UN SDGs) and the Paris Climate Agreement. As a Signatory to the Principles, Bank Nizwa will identify and measure its business activities' environmental and social impact, set and implement targets where it has the most significant impact and regularly report publicly on its progress. Bank Nizwa's decision to become a member of UNEP FI will provide access to a global network of like-minded financial institutions, enabling it to share knowledge and best practices in sustainable finance.
Commenting on the bank's membership, Khalid Al Kayed, CEO of Bank Nizwa said, "We are proud to be the first and only Omani bank that has become a Signatory of the UN Principles for Responsible Banking and a member of the UN Environment Programme Finance Initiative. At Bank Nizwa, we have always been committed to delivering value to our stakeholders and by signing these Principles, we reaffirm our commitment to sustainability and responsible banking. We are excited to be part of a global community of banks committed to creating a positive future for both people and the planet."
The bank has implemented various initiatives to promote sustainability and support green finance, including the recent launch of eco-friendly debit and credit cards made from recyclable materials. Additionally, Bank Nizwa has introduced sustainability-linked financing, where loans are offered to companies that meet predetermined sustainability targets, incentivizing companies to adopt environmentally friendly practices. Bank Nizwa's commitment to sustainability extends beyond its business operations to include its impact on the environment, society, and governance, aligning with Oman's goals of achieving sustainable development and reducing carbon emissions.
Bank Nizwa is leading the way in Oman's transition towards a sustainable future by implementing credible and transparent sustainability strategies and innovative financing solutions for its clients. The bank's sustainable finance solutions encompass a broad range of initiatives, including helping clients integrate Environmental, Social and Governance (ESG) criteria into their businesses, financing activities that support the UN SDGs and encouraging customers to invest in practices that lower energy emissions. These efforts have put Bank Nizwa at the forefront of supporting the collective efforts of the country as it moves towards achieving Net Zero emissions.
Furthermore, Bank Nizwa has been committed to spreading awareness of Islamic finance's concepts and tenets and its many benefits to the people of the Sultanate through its Islamic Finance Knowledge Series (IFKS). Through IFKS, the bank aims to exemplify its persistent commitment to equipping local communities with unrivalled Islamic banking and finance options that comply with today's changing financial demands, promoting financial inclusion, laying the groundwork for sound financial infrastructure and promoting the nation's economic growth and development.
By joining UNEP FI and adopting the Principles, Bank Nizwa is taking a leadership role in driving the transition to more sustainable economies and contributing to a positive future for both people and the planet. This reinforces the bank's commitment to sustainability and responsible banking and recognises the urgent need to address the major planetary crises of climate change, nature loss, pollution and social issues.