Tuesday October 2, 2018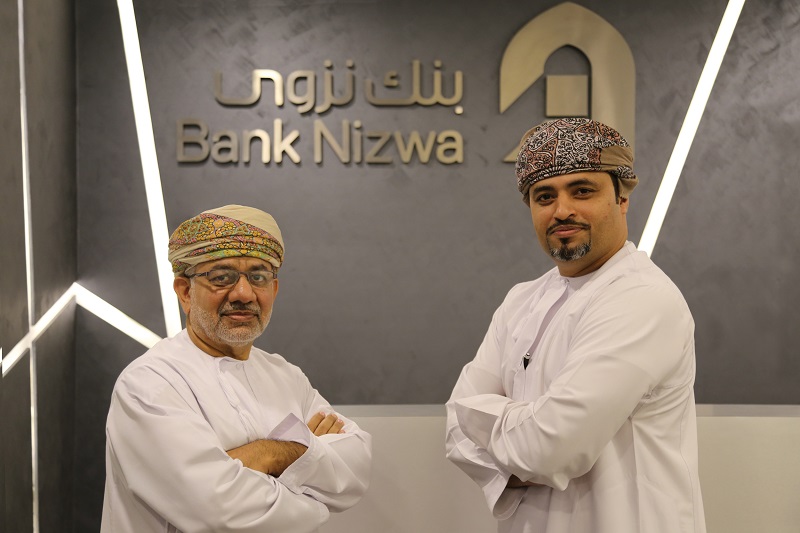 Driven by its plans to prepare the next generation of Islamic finance industry leaders, Bank Nizwa, has promoted two senior Omani team members to manage key positions in the bank's expansion plans moving forward. The appointments reflect the bank's rapid growth since becoming one of Oman's fastest growing and leading Islamic financial institutions. 
"We are committed to empower Omani experts to develop the necessary expertise to lead the growth of our operations at Bank Nizwa, while also adding to the pool of talent in the Sultanate in order to take the Islamic finance sector from strength-to-strength," said, Khalid Al Kayed, CEO of Bank Nizwa. "We believe that people are the driving force behind any organization's success and have dedicated time and effort to attract and develop Omani talent and implement effective succession planning to provide a pipeline of future leaders for us and the industry in general. Bank Nizwa has achieved over 90% Omanization rate, which is in itself a huge achievement given the Islamic finance sector is still in its infancy."
Mohamed Fida Hussain, Assistant General Manager Risk Management at Bank Nizwa was promoted to Deputy General Manager Risk Management – Chief Risk Office (CRO). He boasts over 25 years of experience in the banking industry, across areas of risk management, project and corporate financing, investments, SMEs, retail banking and micro finance, as well as credit administration. Hussain holds a MS in Engineering from the University of Arizona in the USA and an MBA from Sultan Qaboos University in Oman.
Commenting on his new position, Mohamed Fida Hussain said, "The importance of risk management cannot be overstated for the operations of any bank. Therefore, in my new role, I will ensure Bank Nizwa continues to be prudent in managing its risk levels for continued success of our journey thus far."
Appointed Assistant General Manager Retail Banking Arif Al Zaabi, brings more than 20 years' experience in the banking industry. He was the bank's Acting Head of Retail Banking for the past two years. His experience covers a wide spectrum of commercial and investment banking; with expertise in the management of branch banking, retail banking and sales. Al Zaabi previously held a number of senior posts including Regional Manager at the National Bank of Oman.
Al Zaabi, who will lead Bank Nizwa's expansion of retail operations moving forward, said, "There is ample room for growth in Islamic banking. To achieve this, product innovation is paramount both in terms of expanding our current product portfolio and introducing new services that meet the evolving requirements of retail banking."
Since inception, Bank Nizwa has been committed to supporting the development of a strong, diverse economy in full cooperation with Oman's economic diversification strategy. The bank has been championing the growth or Islamic finance, raising awareness about its benefits to communities across the Sultanate. This has shaped and guided every aspect of Bank Nizwa's operations, from the services it provides to the people it employs.