Sunday December 25, 2022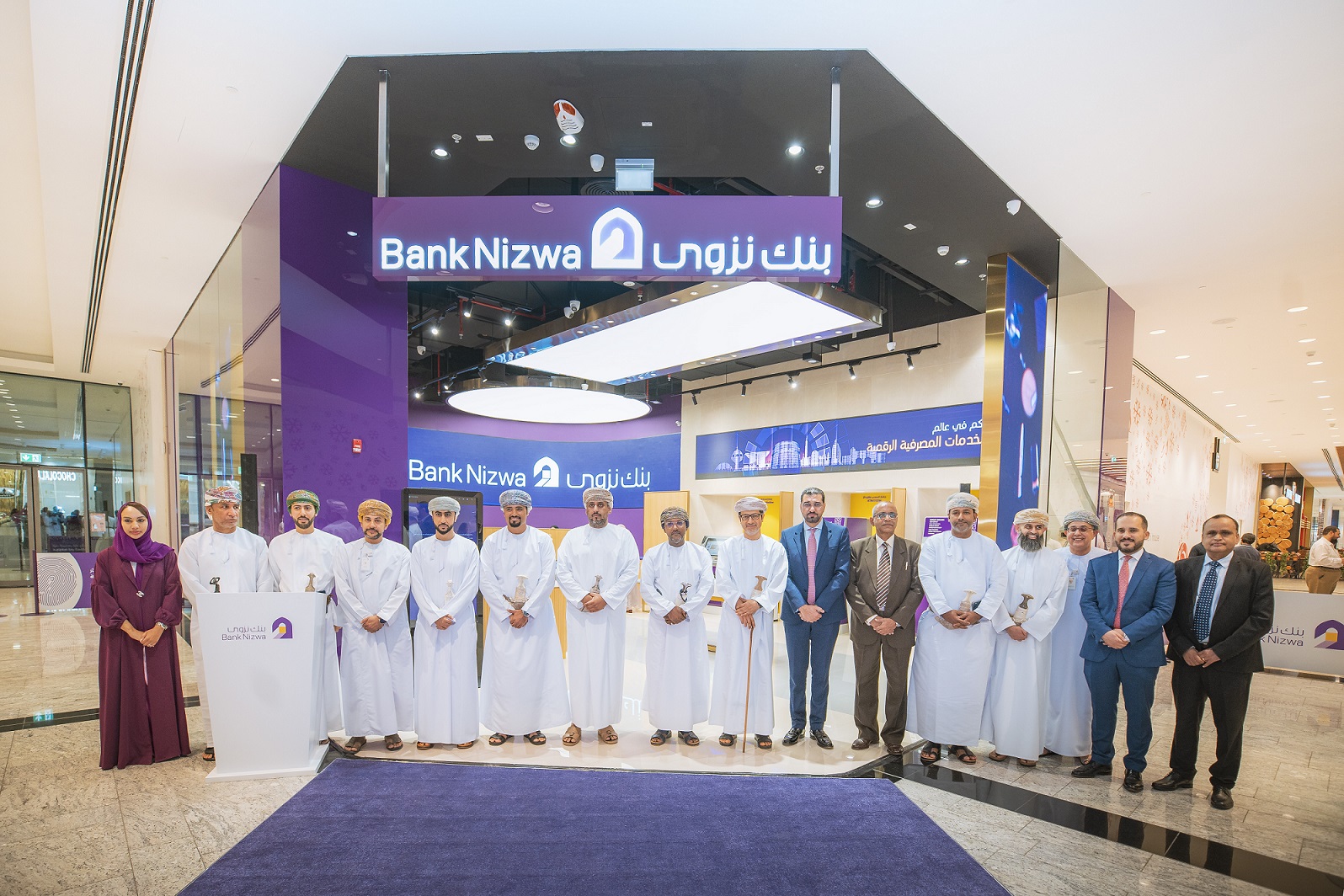 The leading Islamic bank in the Sultanate, Bank Nizwa, has introduced its first digital-only branch in the Mall of Oman. The paperless, unmanned branch was inaugurated by His Excellency Tahir Al Amri, the Chief Executive Officer of the Central Bank of Oman (CBO) along with Sheikh Khalid Abdullah Ali Al Khalili, the Chairman of Bank Nizwa, Sheikh Majid Ali Al Mamari, Board Member at Bank Nizwa and Mr. Khalid Al Kayed, the Chief Executive Officer of Bank Nizwa. In attendance were also Board Members and C-suite executives. In addition to providing market-leading services with an emphasis on rendering seamless customer experience, the digital branch is designed to educate consumers on Islamic financial products and services through its dedicated 'Islamic Finance Knowledge Corner'.
Commenting on this significant milestone, Mr Khaled Al Kayed said, "The pandemic had expedited digitalisation in banking and other industries. Bank Customers were compelled to use remote banking for months. Due to this shift, more individuals use online and mobile banking now. Although this change was first driven by need, it led to masses of patrons learning about the simplicity, convenience and reliability that digital banking offers. This led to the belief that these services can successfully take the role of branch banking. Customers can bridge the analogue and digital worlds with the use of such services. Whilst personal interaction remains a cornerstone of customer service, digital enhances the experience, especially for quick turnaround requirements."
Bank Nizwa's digital branch leverages technological evolution and aims to encourage those who use conventional banking methods to adopt digitalisation. The branch is equipped with three machines where customers can complete a host of transactions and activities. The First is an Interactive Teller Machine that features a video calling feature to facilitate different transactions remotely where customers can withdraw and deposit a large sum of cash (up to a maximum of OMR 20,000), which they usually would not be able to do through an ATM. In the digital branch, they can also make instant cheque deposits, cash the cheques immediately and transfer funds. They are also able to update their account details using their valid issued ID rather than heading to a traditional branch during the working day.
The second machine is a fully functioning machine where customers can make regular withdrawals and deposits or pay bills. The last machine is a kiosk where customers can fulfil their debit card issuance needs. The machine can replace an expired, lost or damaged card within minutes. At the end of the transaction, the customer will receive a new debit card that is already activated. This machine is enabled to support the ongoing debit card migration. Customers can come at their convenience and get their cards replaced at no additional cost. The cards issued by this kiosk are also eco-friendly.
To bring Islamic banking closer to the people and businesses in Oman, the bank seeks to offer one-stop financial services to all of its customers along with a variety of channels for customer contact and assistance. Curating and delivering Shari'ah-compliant digitised banking solutions, Bank Nizwa is on track with its digital transformation journey. By doing so, it expects to maintain its position as the nation's top Shari'ah-compliant partner of choice and advance the development of Islamic banking locally and regionally.