Monday September 23, 2019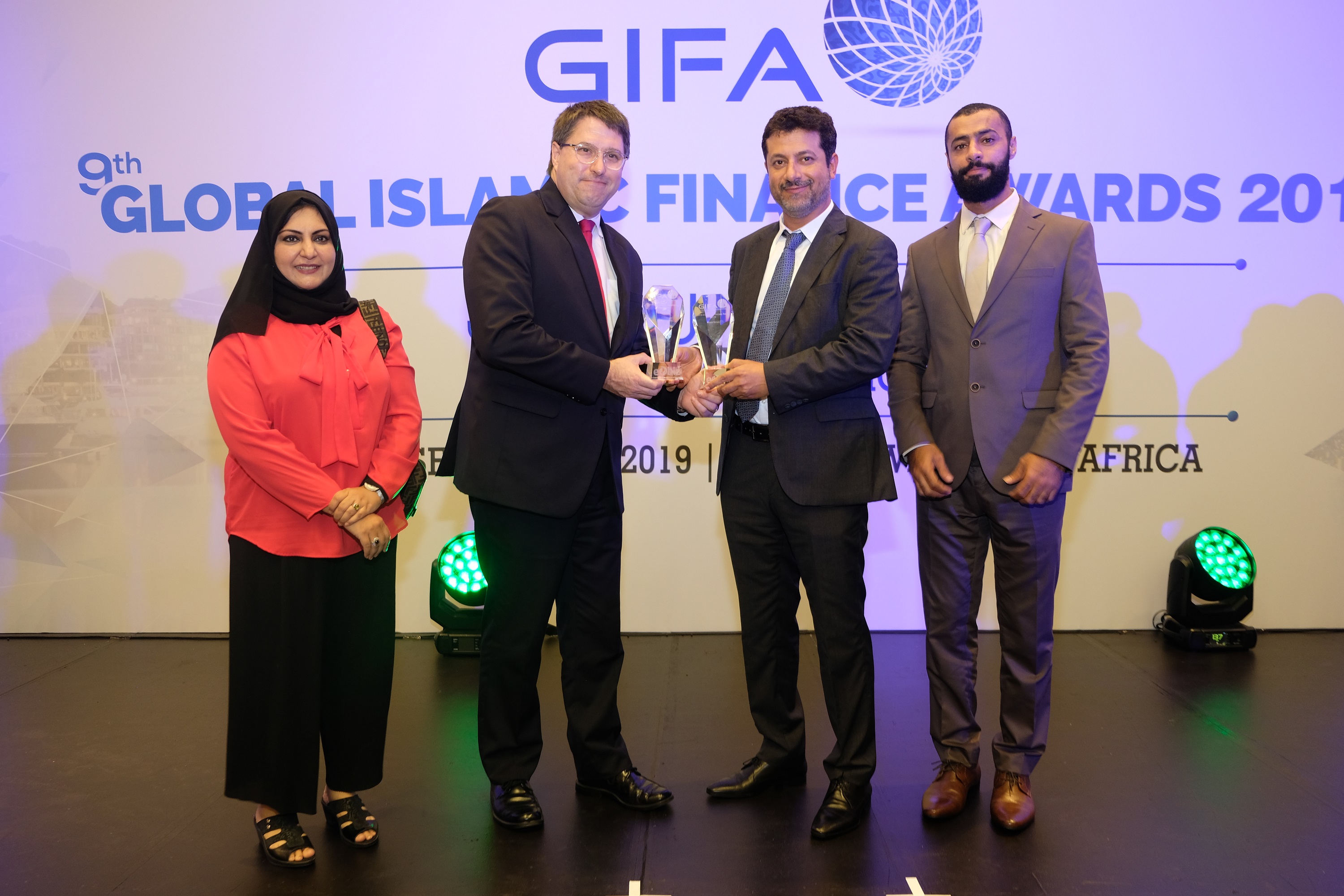 Bank Nizwa, Oman's fastest growing Islamic bank, won two awards at the Global Islamic Finance Awards (GIFA) 2019 recently held in Cape Town, South Africa. The bank scooped the GIFA Human Capital Development Award after showcasing strong emphasis on performance management and talent retention. The GIFA Investors in Society Award recognized the bank's success in forging strategic partnerships with its communities that simultaneously grow its bottom line and enhance community well-being.
Sheikh Khalid Abdullah Al Khalili, Chairman of Bank Nizwa said, "Our brand encapsulates many success stories in the Sultanate's human resources' banking landscape. For over six years, we have been championing excellence in work and performances of our team in order to build a solid foundation not only for our operations but for the Islamic finance industry as a whole to thrive now and into the future."
He added, "As an active member of our communities, we remain committed to nurturing mutually beneficial relationships, crafting win-win scenarios and continuing with our strategy to raise awareness over Islamic finance. The two latest awards recognize these efforts and constitute a great source of motivation for us to do more."
Bank Nizwa's human resource management approach is based on learning and development (L&D), identifying opportunities to add value to customers, curating initiatives that are well conceived, while aligning with the overall business objectives, the challenges encountered and the successes achieved. Since inception, the bank has been forging simultaneous financial and social value relationships with its communities across the Sultanate.
Global Islamic Finance Awards (GIFA) have grown over the years to become one of the highly coveted and most respectable market-led awards in Islamic banking and finance in the world. Bank Nizwa's longlist of awards includes +25 local, regional and international awards over the years, including the 'Best Islamic Bank in Oman' from the World Union of Arab Bankers, and Arab Golden Coin 'Pioneer of Islamic banking in the Sultanate of Oman', to name but a few.