Sunday December 1, 2019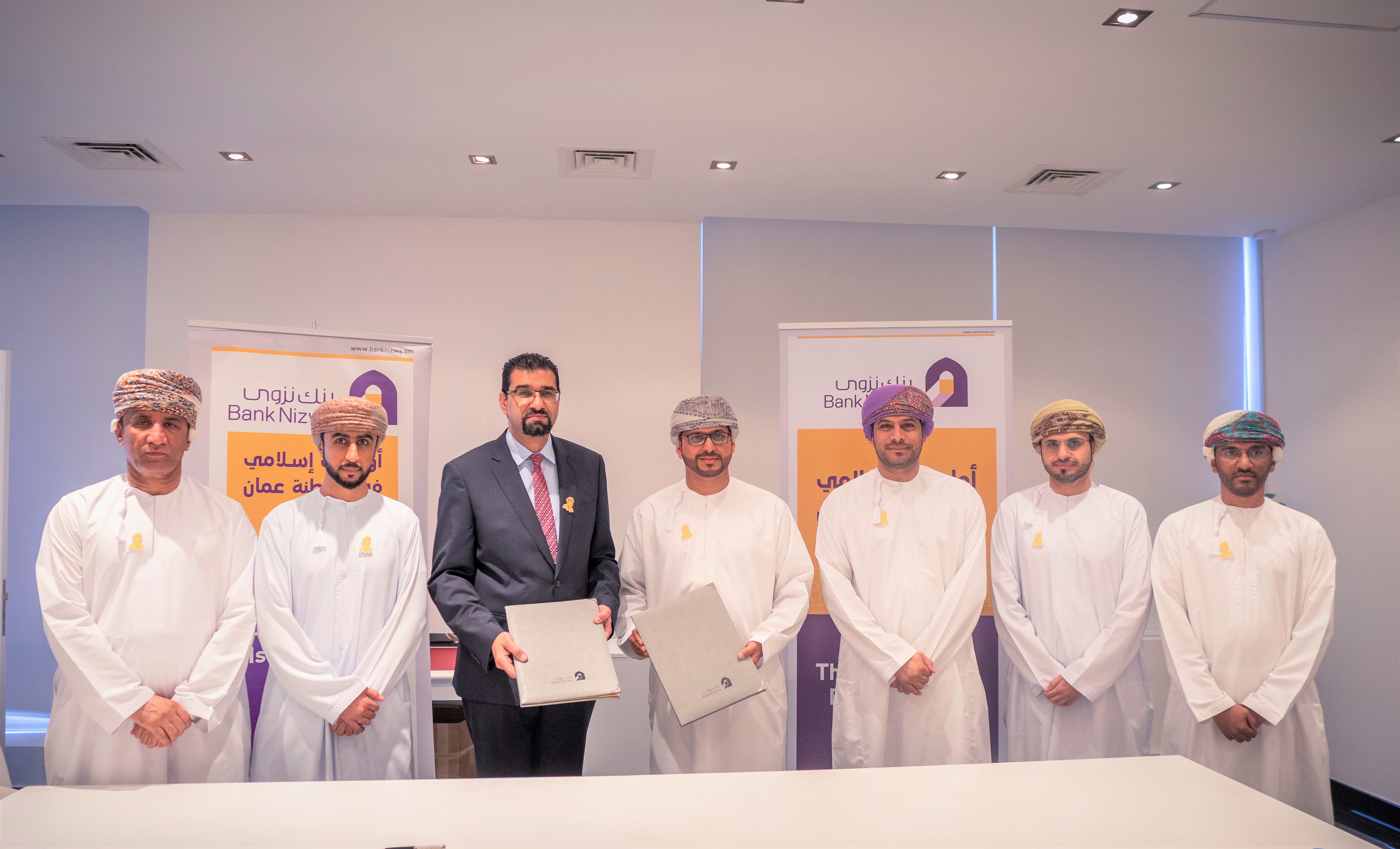 Bank Nizwa, Oman's fastest growing Islamic bank, and Oman Credit & Financial Information Center, have signed an agreement, allowing the bank to generate credit reports through a centralized platform run by the Centre. Running in three phases, the opening of the Centre is the first phase that will offer services to member banks, financial institutions, and even consumers. Furthermore, the facility offers the members some additional benefits through the platform such as credit risk scoring, assets ownerships of customers' e.g. property and vehicles, other outstanding dues for customers such as traffic fines, utility bills and keeping track of their loan status. Ultimately, this agreement will help the Bank Nizwa make more informed credit decisions in a timely manner and provide its customers with an elevated experience.

Khalid Al Kayed, Chief Executive Officer of Bank Nizwa said, "This agreement is just another statement of our commitment to our customers in providing them with the best experience and services that they deserve. Together with our partner Oman Credit & Financial Information Center, Bank Nizwa customers will be able to have access to all their financial transactions and histories found in one place for easy tracking purposes and stay worry-free."
Aadil Al Saadi, Managing Director of Oman Credit & Financial Information Center said, "With technology continuously evolving, we are excited to put our expertise forward and tie up with Bank Nizwa. This partnership will allow customers to benefit from the state-of art information systems that we have in place. This means that all information related to a person or company's loans, delays and defaults will be demonstrated in one place."

Bank Nizwa's has continuously worked towards redefining the banking experience in the Sultanate by providing customers with innovative products and services that are true to the principles of Islamic finance but modern and forward-thinking. The bank is a firm believer in the growing role of technology and its impact in assisting retail services become more advanced. Since inception in 2013, Bank Nizwa has experienced remarkable year-on-year growth by continuing to provide exceptional, tailored services that meet the needs of each individual customer.