Tuesday March 14, 2023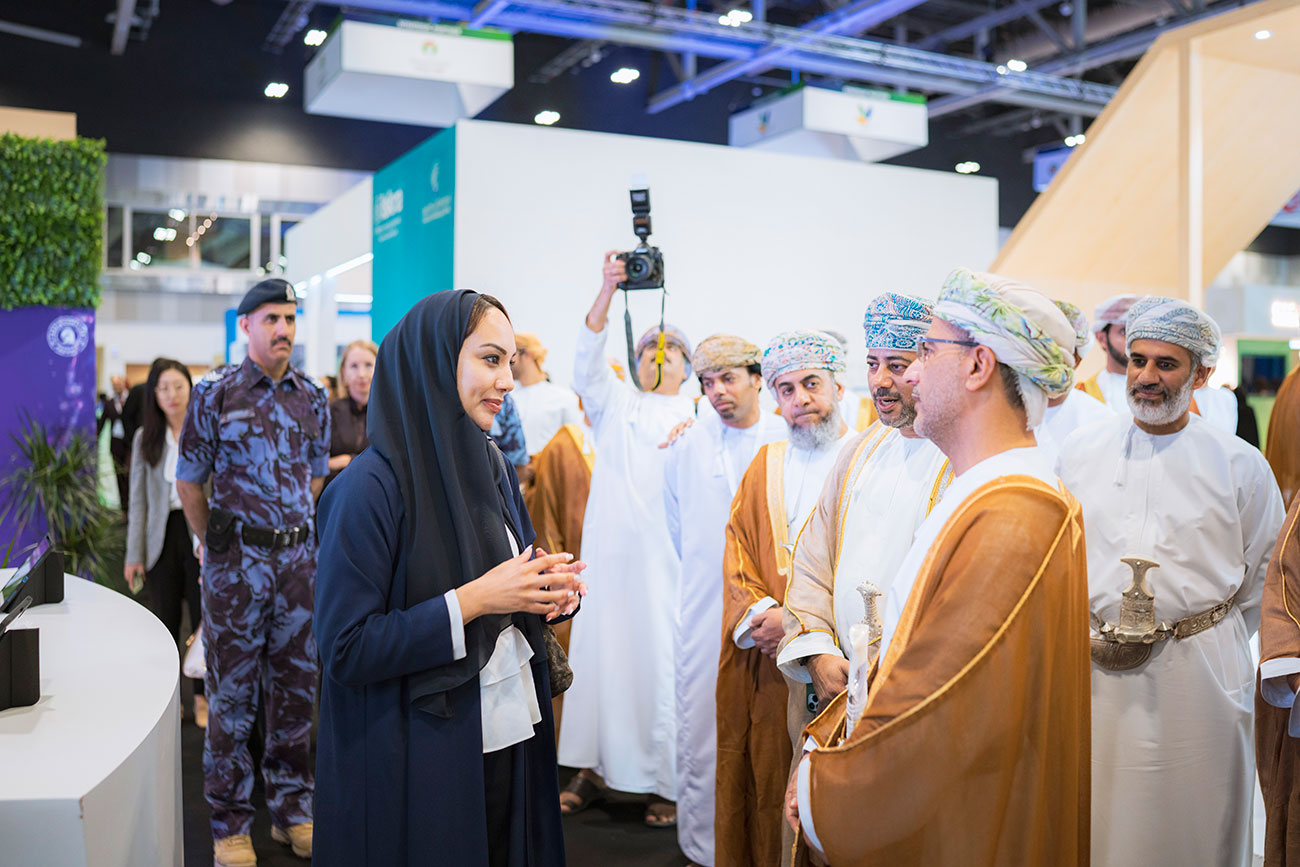 Bank Nizwa, Oman's leading and most trusted Islamic bank, announced its participation in the upcoming Oman Sustainability Week 2023 as the Islamic Banking Partner. An event that aims to promote sustainable practices and environmental conservation is set to take place at the Oman Convention and Exhibition Center. Hosted by the Ministry of Energy and Minerals, this event will provide a platform for showcasing Oman's unwavering commitment towards sustainable development and environmental preservation.
Oman Sustainability Week is a platform that encourages dialogue on sustainable development and addresses issues related to climate change, biodiversity, and energy efficiency. The event brings together government representatives, business leaders and experts to discuss sustainability issues and solutions. Bank Nizwa's participation in the event as the Islamic banking partner is a reflection of the bank's commitment to sustainability and social responsibility.

Commenting on the occasion, Mr Khaled Al Kayed, Chief Executive Officer of Bank Nizwa said, "We are honoured to participate in Oman Sustainability Week as the Islamic Banking Partner. At Bank Nizwa, we are committed to sustainability and have taken various initiatives to promote green finance and sustainability awareness. Our participation in Oman Sustainability Week aligns with our vision of promoting sustainable development and contributing to Oman's green economy. As a responsible financial institution, we believe it is our duty to support and encourage sustainable practices in the communities we serve. Through our participation in Oman Sustainability Week, we aim to showcase our commitment to sustainability and contribute to the collective effort towards achieving sustainable development goals. We look forward to collaborating with other stakeholders in the industry to drive positive change and create a better future for Oman."
Bank Nizwa's commitment to sustainability is evident through its various initiatives that promote sustainability awareness and eco-friendly banking. The bank has introduced a range of sustainable products, including its Sustainability-Linked Financing, which provides financing solutions for businesses that demonstrate a commitment to sustainable practices. Furthermore, Bank Nizwa has also launched eco-friendly debit and credit cards that are made from biodegradable materials and promote environmentally responsible banking.
Bank Nizwa's participation in Oman Sustainability Week is part of its ongoing efforts to promote sustainable practices and environmentally responsible banking. The bank has introduced various initiatives, which encourage customers to invest in environmentally sustainable projects. The bank also conducts regular awareness campaigns and workshops to promote environmental awareness among its employees and customers.
While Bank Nizwa has attained significant growth in the past years, it has also remained steadfast in its endeavours to promote an all-inclusive financial ecosystem that factors in sustainable programmes. Focusing on the UN Sustainable Development Goals (SDG) and Oman's vision to be listed among the top 20 countries in the worldwide Environmental Performance Index, the bank has conceptualised innovative, sustainable and Shari'ah-compliant finance solutions for the benefit of its customers. With a strong portfolio of clients, Bank Nizwa has also played an instrumental role in helping companies from different sectors integrate environmental, social and governance (ESG) criteria into their businesses.