Tuesday March 29, 2022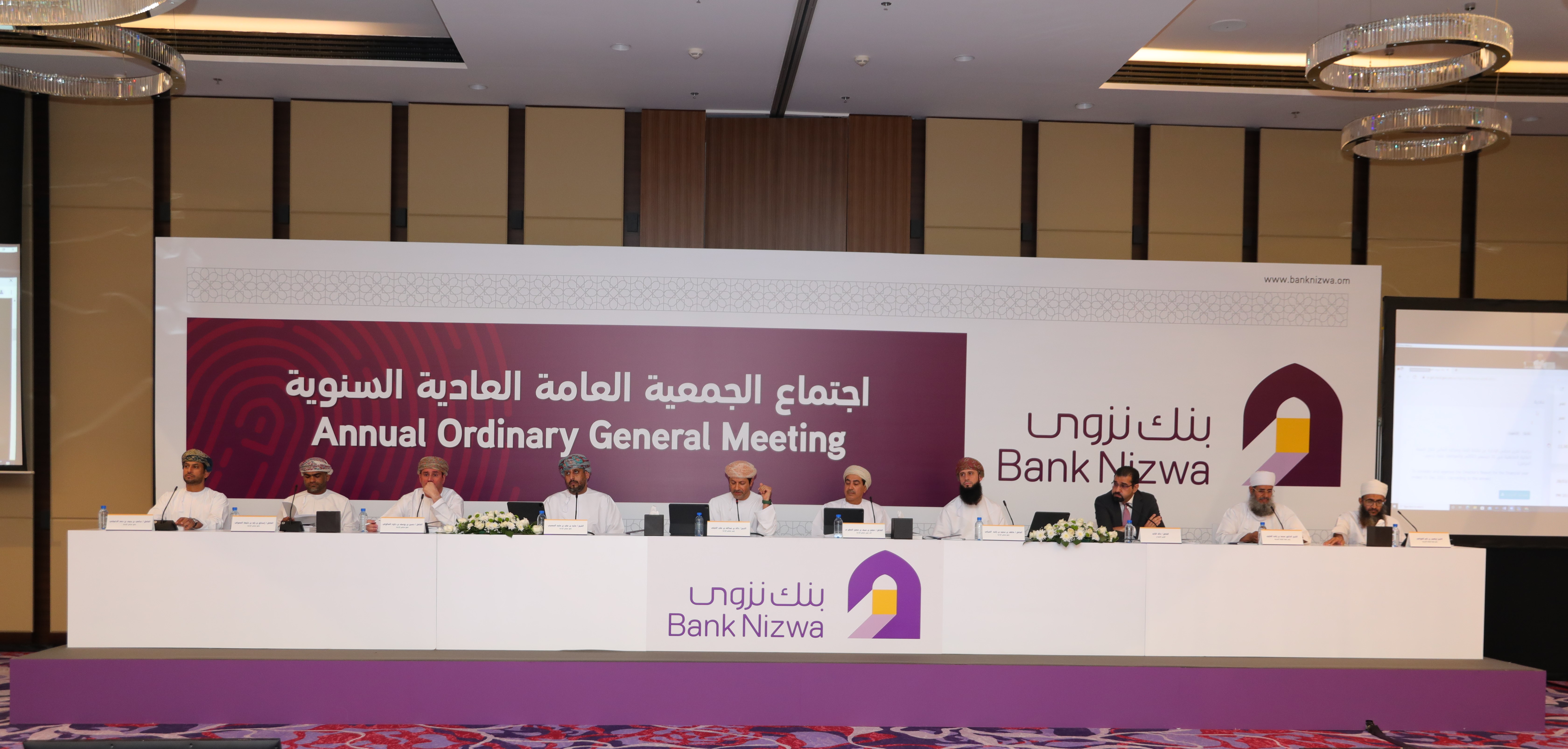 As a leading and most trusted Islamic bank in the Sultanate of Oman, Bank Nizwa has reported robust growth across all parameters in its latest financial results for the year ended 31 December 2021. Expanding its reach of innovative Shari'a-compliant products and services to customers across the Sultanate, Bank Nizwa has successfully achieved a positive performance in 2021, whilst drawing the long-term strategic roadmap till the year 2025. The Bank's 5-year business plan has been drawn keeping in mind the next phase of growth and expansion, aligned to the overall objectives of Oman Vision 2040, and promising increased returns for the shareholders.
Not only has the bank demonstrated utmost resilience during the pandemic, but has also attested to it with steady financial performance, surpassing the market expectations. It has recorded three months net profit of RO 12.52 million, indicating a 13 percent growth after tax for the period ended 31 December 2021, compared to RO 11.067 million in the same period in 2020. The bank's total assets also grew by 16 percent to reach RO 1,404,173 million compared to RO 1,206,259 million in the preceding year. Upholding its commitment to expanding its customer base, the bank's customer deposit portfolio increased by 20 percent to RO 1,109,383 million against RO 924,208 million on a year-on-year basis, whereas the bank's financing to customers rose by 13 percent to RO 1,146,497 million for the year ending 31 December 2021 compared to RO 1,014,605 million in 2020.
During the Annual General Ordinary Meeting of Bank Nizwa, the proposal of distributing cash dividends to shareholders at a rate of 3.5% of the issued capital of the bank (at a rate of 3.44 baisas per share) was approved. In addition, the new board members have been elected, including Sheikh Khalid Al Khalili, Mr. Musabah Al Mutairy, Sayyid Amjad Al Busaidi, Sheikh Saif Al Mawali, Sheikh Majid Al Mamri, Mr. Hussain Al Shalwani, Mr. Ishaq Al Mawali, Mr. Atif Al Siyabi, Mr. Saleem Al Raisi. Post to the Annual Ordinary General Meeting, the new elected board of directors had met and elected Sheikh Khalid Abdullah Al Khalili as a Chairman and Mr. Musbah Saif Al Mutairy as Vice-Chairman and appointed Mr. Tariq Mohammed Othman as the Board Secretary.  
Commenting on the Bank's extraordinary performance, Shaikh Khalid Al Khalili, Chairman of Bank Nizwa said, "Our financial results for the year 2021 demonstrated the underlying strengths and resilience of our business.  We are proud of the momentous year as Bank Nizwa reached key milestones despite the economic challenges and competitive banking environment. Without the support of our shareholders and the loyalty of our customers, the Bank would not have been far-reaching in contributing to the growth of Islamic banking sector in Oman. This exceptional financial performance of the bank during 2021 reflects the Bank's strong position and future plans that focus on implementing innovative strategies, investing in the latest technological advancements, as well as leveraging its growing presence in communities across the country."
The Islamic Banking in the Sultanate witnessed a remarkable growth and progress, becoming significant in a short span of time. In less than new years, Oman has become the world's 15th largest Islamic banking industry and commands 15.1 percent share of the Sultanate's total banking assets as of end-June 2021, where Bank Nizwa is at the forefront of this remarkable growth of Islamic banking and continues its success journey by achieving impressive financial results. In line with the bank's five years strategy up to 2025, Bank Nizwa also increased its capital by RO 75 million by way of a rights issue in 2021 to support the next phase of growth and increase returns for the shareholders.
"We remain committed to supporting our economy and will work with affected customers to ensure that viable solutions are provided. This year, we will continue to demonstrate a resilient and robust business model, built upon a strategy aiming to deliver a solid financial performance across businesses through a customer-centric approach, innovation in banking experience, and a culture of service excellence and efficiency.", he further stated.
As the leading Islamic bank in the Sultanate, Bank Nizwa is dedicated to bring about a positive change in the socio-economic development through its long-term strategic plan for 2025, aiming to enhance Islamic finance among the community. Winning several coveted awards from reputed local, regional, and international bodies, the Bank has been cementing its well-earned position as the leading and most trusted Islamic bank in Oman.
The consistency in financial results is a testament to the ambition of Bank Nizwa as the first Sharia-compliant bank in the Sultanate and its adherence to a clearly defined roadmap, and philosophy to go beyond excellence to become a revered Islamic banking institution.