Thursday July 11, 2019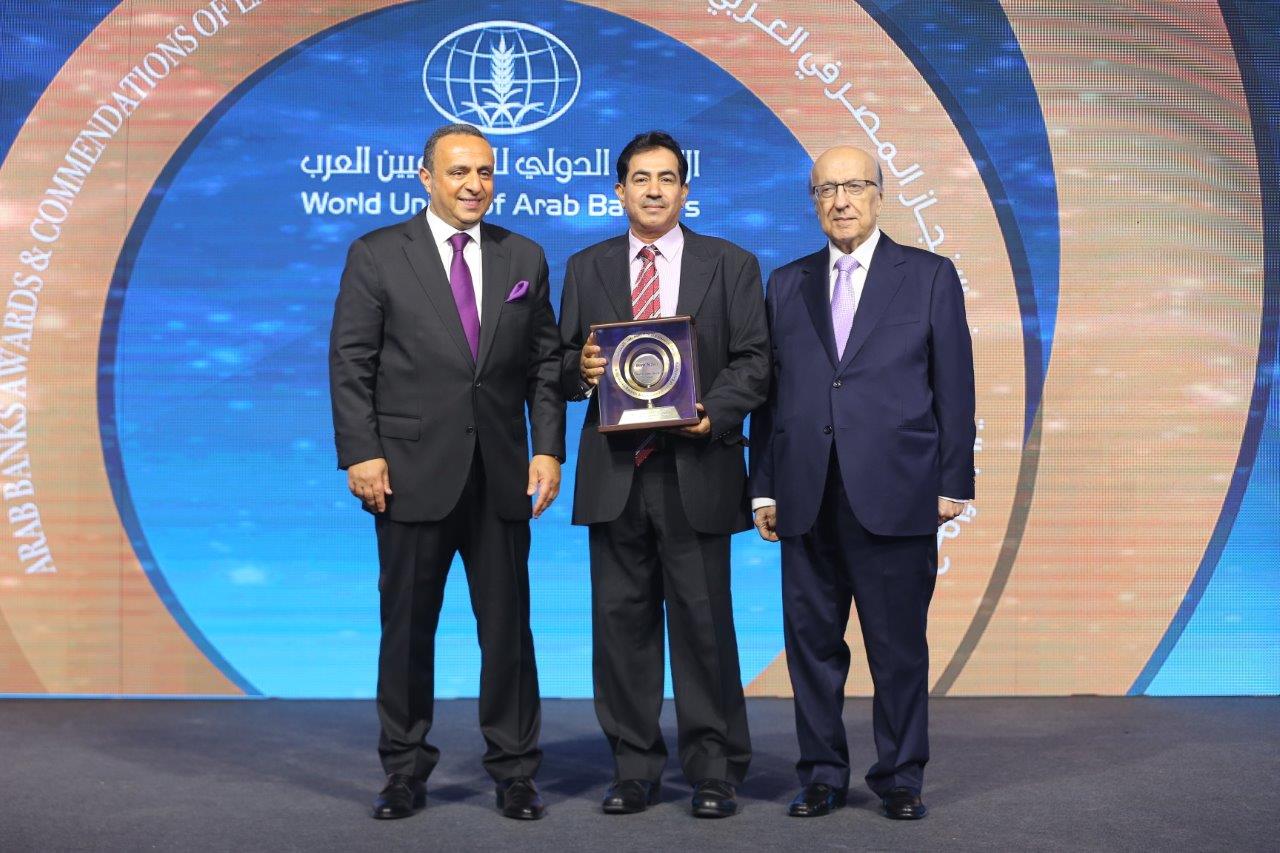 Winning over 25 local, regional and international awards in just 6 years of operation, Bank Nizwa is cementing its well-earned position as the leading Islamic financial institution in Oman. The bank recently celebrated its latest accolade, "Best Islamic Bank in Oman" from the World Union of Arab Bankers which recognized the bank's efforts in developing and growing the Islamic finance sector in Oman, as well as raising awareness about its benefits to communities across the Sultanate.
Since its launch, the bank has consistently received awards year-on-year, including some of the most coveted in the global finance industry, including the eminent 'Arab Golden Coin, pioneer of Islamic banking in the Sultanate of Oman', and "Most Upcoming Islamic Bank" at the Global Islamic Finance Awards.
"As Oman's first dedicated Islamic bank, we've really had to work from the ground up. We have achieved so much in such a short space of time and it's been done with passion and the firm belief that customers can obtain high standard banking services without compromising their faith," said Mr. Musabah Saif Musabah Al Mutairy, Vice Chairman of Bank Nizwa. "These awards are a welcome acknowledgment of our efforts to be the financial partner of choice for the people and enterprises of Oman, while encouraging us to do even better."
With a focus on enriching the lives of its customers and the delivery of high standard and innovative financial services, Bank Nizwa is proving that commercial success can indeed go hand in hand with the principles of Shari'a. The bank has recorded the highest growth rate in the Sultanate's banking industry with a 98% growth after tax, achieving 35% growth on its total customer deposit portfolio year-on-year, while its total assets grew by 25% between 2017 and 2018 to reach OMR 873 million.
This has all been achieved while maintaining a firm commitment to the community. Key to this is the bank's focus on its employees. The bank is actively pursuing the country's Omanization strategy and currently has a 90% Omanization rate. In addition, it actively promotes Omani talent and nurtures career growth, gaining the reputation as employer of choice for both fresh graduates and veteran experts. It has twice won "Best Employee Retention and Motivation" at the Middle East Call Centre Awards.
The bank is continuously updating its portfolio to ensure that it is always at the forefront of innovation and technology, offering new and exciting products and services that appeal to all segments of society. Furthermore, it offers thorough and ongoing support services to ensure that Islamic banking continues to make a positive difference.